Well folks, it's been a glorious Summer. I just completed performing in two consecutive shows at the stupendous California Shakespeare Theater in the San Francisco Bay Area. First up was "A Midsummer Night's Dream" directed by Tyne Rafaeli: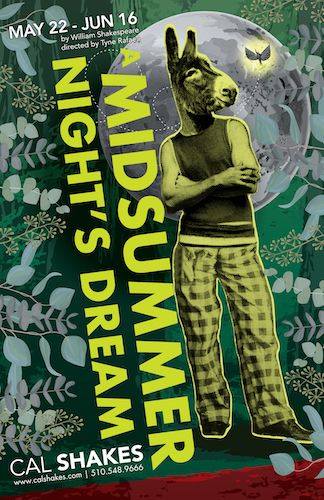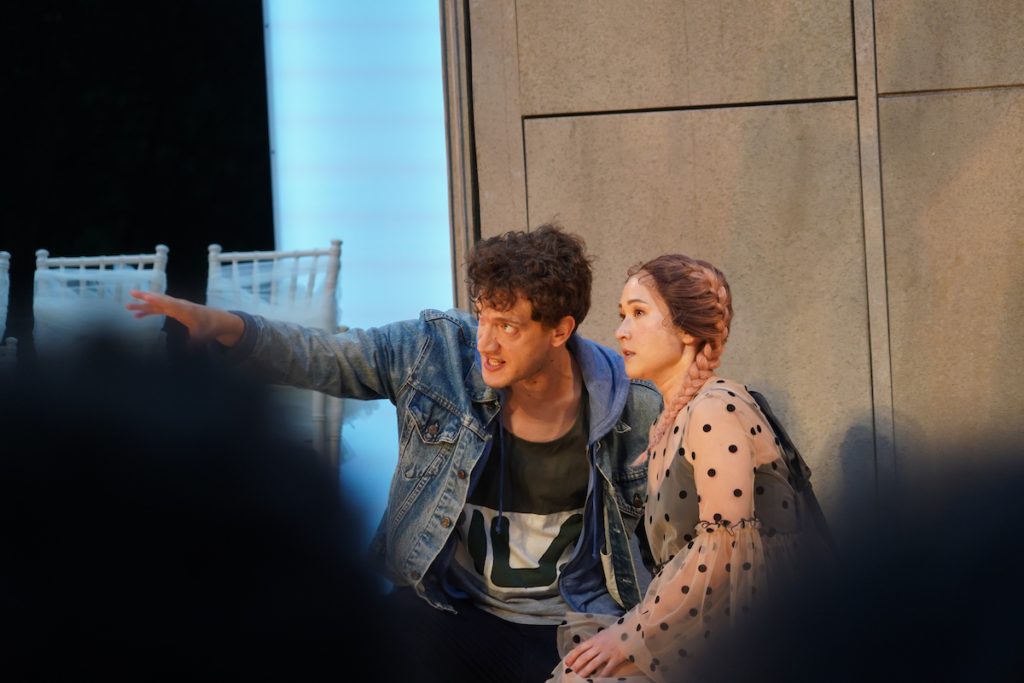 "Dean Linnard as Lysander charms while looking like the lead for a disaffected '90s garage band, and it's too bad the part isn't bigger for him." Adam Brinklow, EDGE Media Network
–
"The verve with which Lysander (lithe Dean Linnard) loves Hermia … is palpable." Michael V. Rodriguez, Theatrius
–
"[T]he brash energetic thrum of the production is infectious. The physicality of the lovers' antics feels wonderfully feverish." Karen D'Souza, The Mercury News
–
"The entire cast of 10, all playing multiple roles, seamlessly shifts from character to character and nimbly handles their dialogue. Their crisp articulation … make[s] the play's language surprisingly easy to hear and follow … Jenny Nelson and Dean Linnard turn in particularly sly comic performances … Linnard perfectly calibrates gawkiness and sex appears in his main roles as young lover Lysander (sexy up; gawk muted) and play-actor Flute (full gawk; light, drag-enhanced sexiness)." Jim Gladstone, The Bay Area Reporter
–
"Dean Linnard's wildly impassioned Lysander provides a sharp foil [to] his portrayal of a shy and seemingly introverted Flute." George Heymont, My Cultural Landscape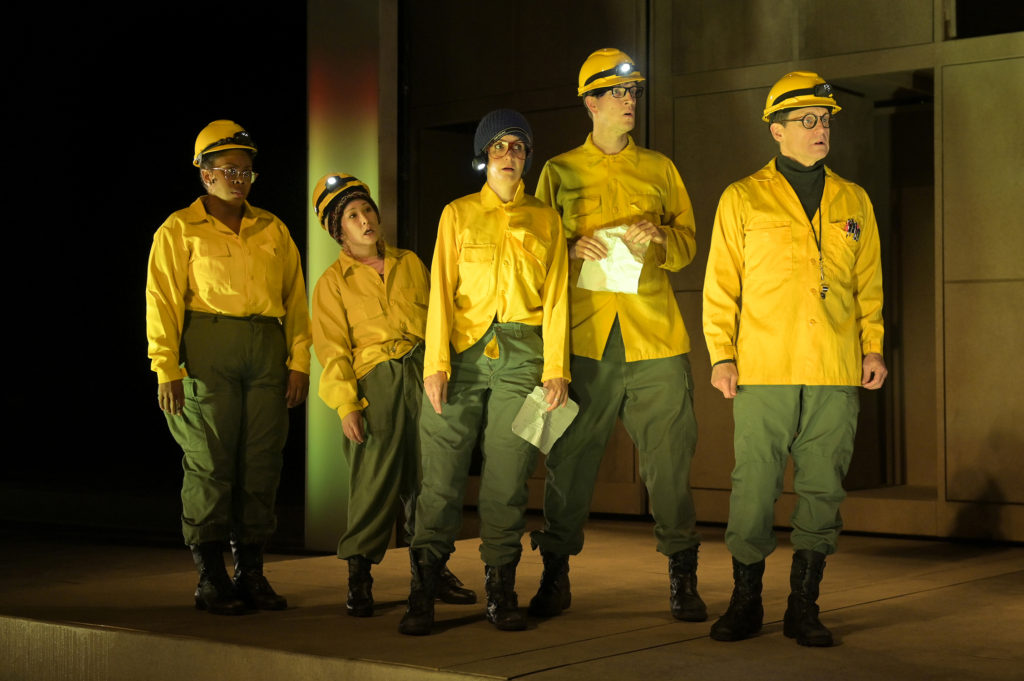 Next up, I had the tremendous good fortune to act in Tony Kushner's translation of Bertolt Brecht's "The Good Person of Szechwan", directed by Cal Shakes artistic director Eric Ting: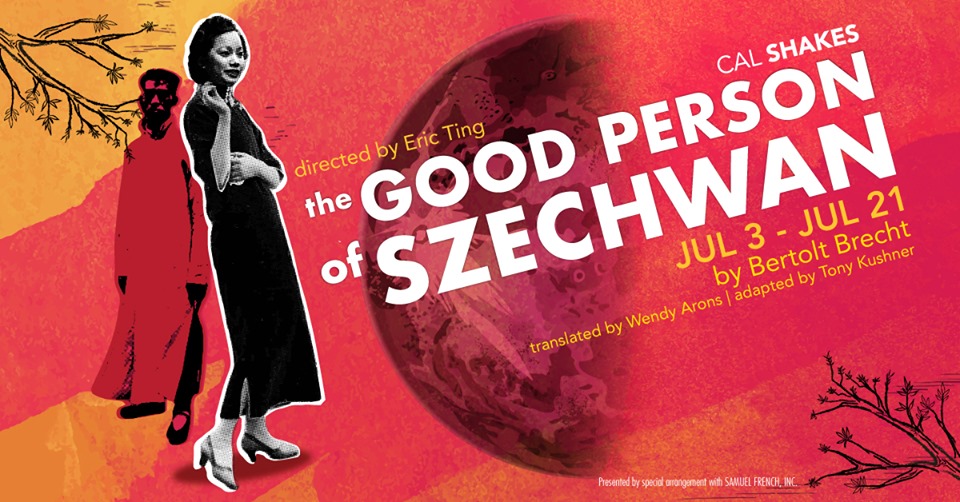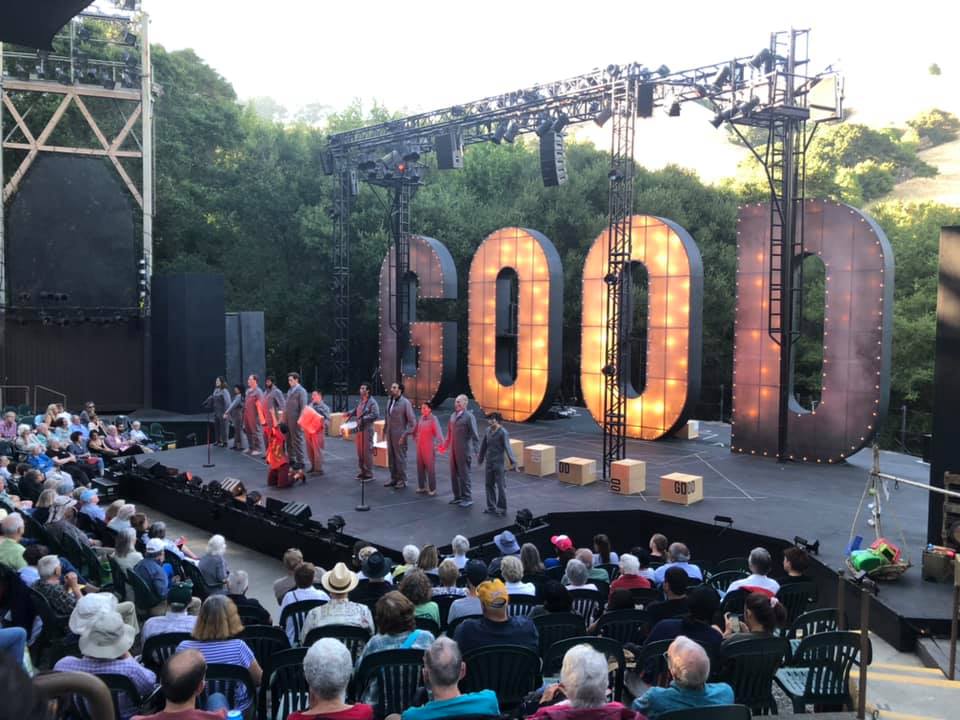 "[A] well-chosen cast … of various ethnicities play multiple clearly distinctive roles apiece, crisscrossing genders to great effect … In a sterling cast of a dozen, it's unfair to single out anyone, but tall, skinny Dean Linnard as a policeman and Phil Wong as a rotund barber … are especially funny." Jean Schiffman, San Francisco Examiner
–
"The talented Cal Shakes cast shows off its versatility in this production, with each performer taking on multiple roles within the hard-luck world of Szechwan … It is a rare and wonderful treat to witness a production in which each ensemble member could have had a one-person show … Dean Linnard's policeman is hilarious in his overly clipped and abrupt way of speaking … [T]he audience is allowed strikingly easy access to Brecht's often abstract and heavily intellectual language and beliefs. Cal Shakes' all-star cast members demonstrate stunning mastery over the inner life of their characters." Daryanna Lancet, The Daily Californian
–
"Ting has assembled a star-studded creative team. The cast includes Bay Area favorites playing multiple roles: … Dean Linnard is hilarious as the earnest but bumbling policeman." Elaine Elinson, 48 Hills
–
"Eric Ting's vision of Brecht's 1943 play … is fully, lovingly thought through and impeccably realized … [T]his play and this production define how morality gets set … with uncommon clarity, with boundless compassion, with fearless artistry. It makes you want to make yourself and the world better, and believe that perhaps you can and know that you must." Lily Janiak, San Francisco Chronicle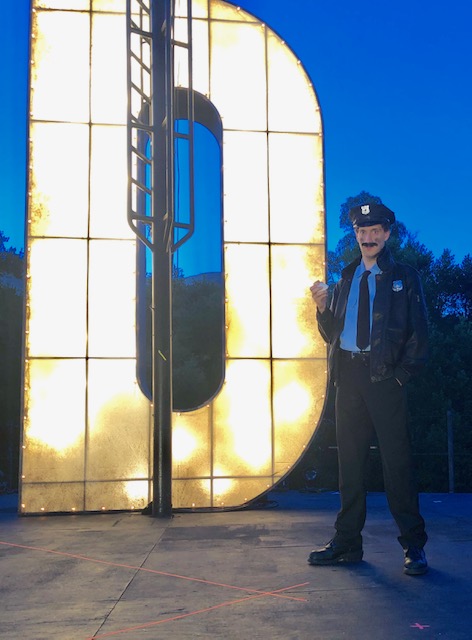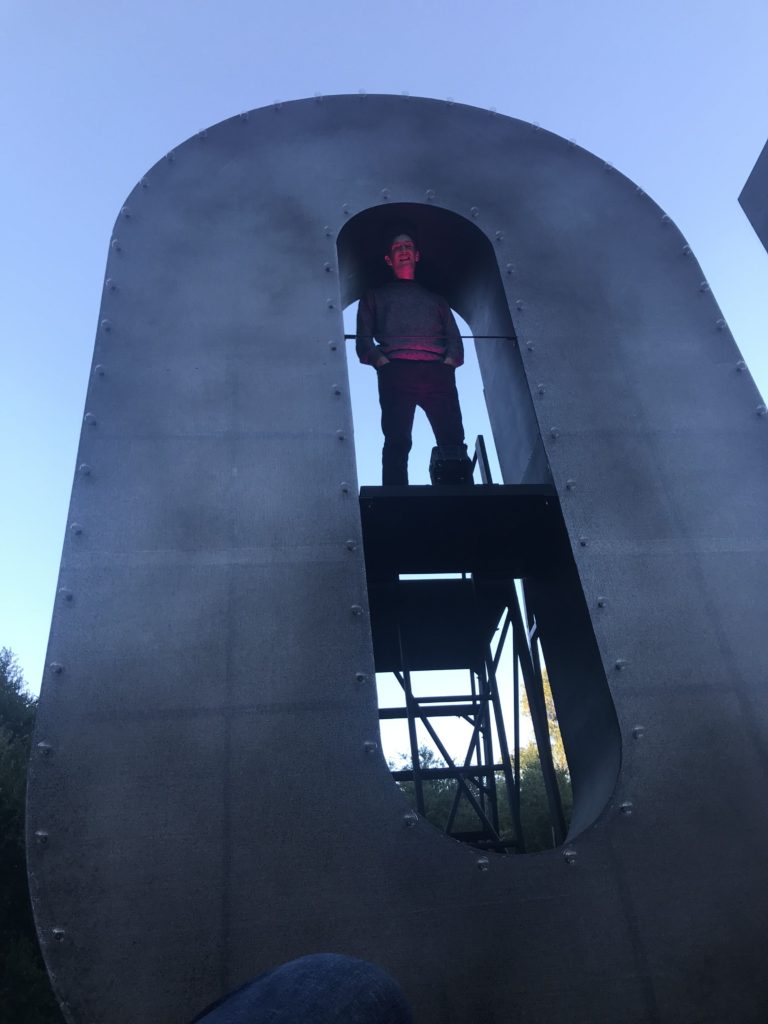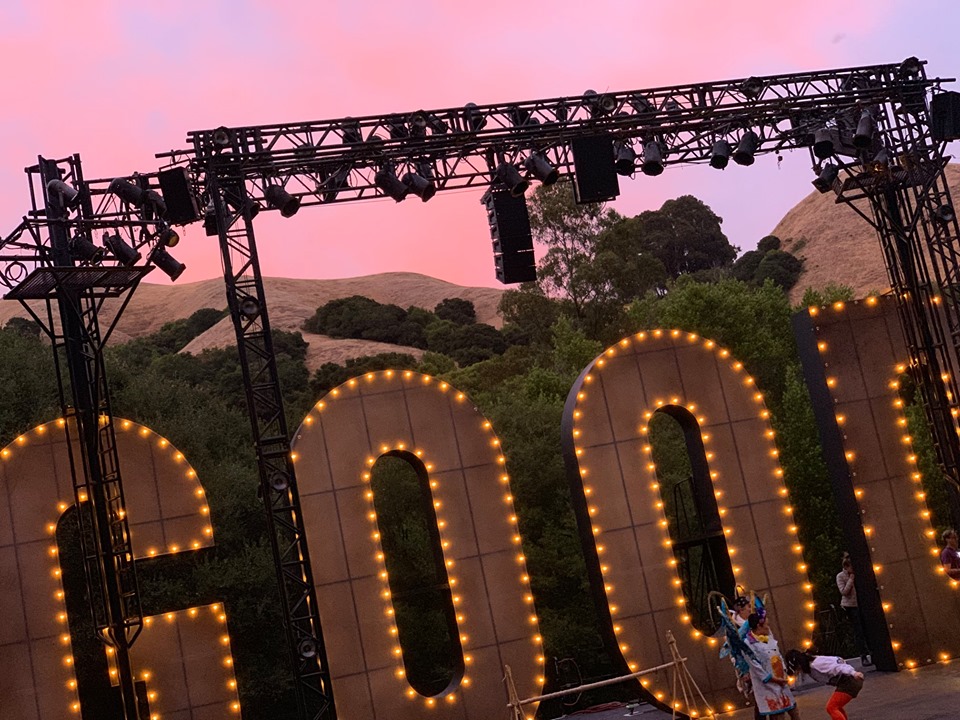 I cannot express how lucky I feel to have spent the last few months at Cal Shakes working on these two plays. It has been an extraordinary experience for which I am profoundly grateful.